Silent Cubes
Silent Cubes Software.
The Silent Cubes software manages all hardware components and ensures the seamless connection of Silent Cubes to your software and infrastructure.
Current software version: 2.9.9
Includes support for Silent Cube DS and updates.
User friendly.
The Silent Cubes software is conveniently controlled via a web interface in the browser. Here, all components are set up, settings are made and users, volumes and shares are configured.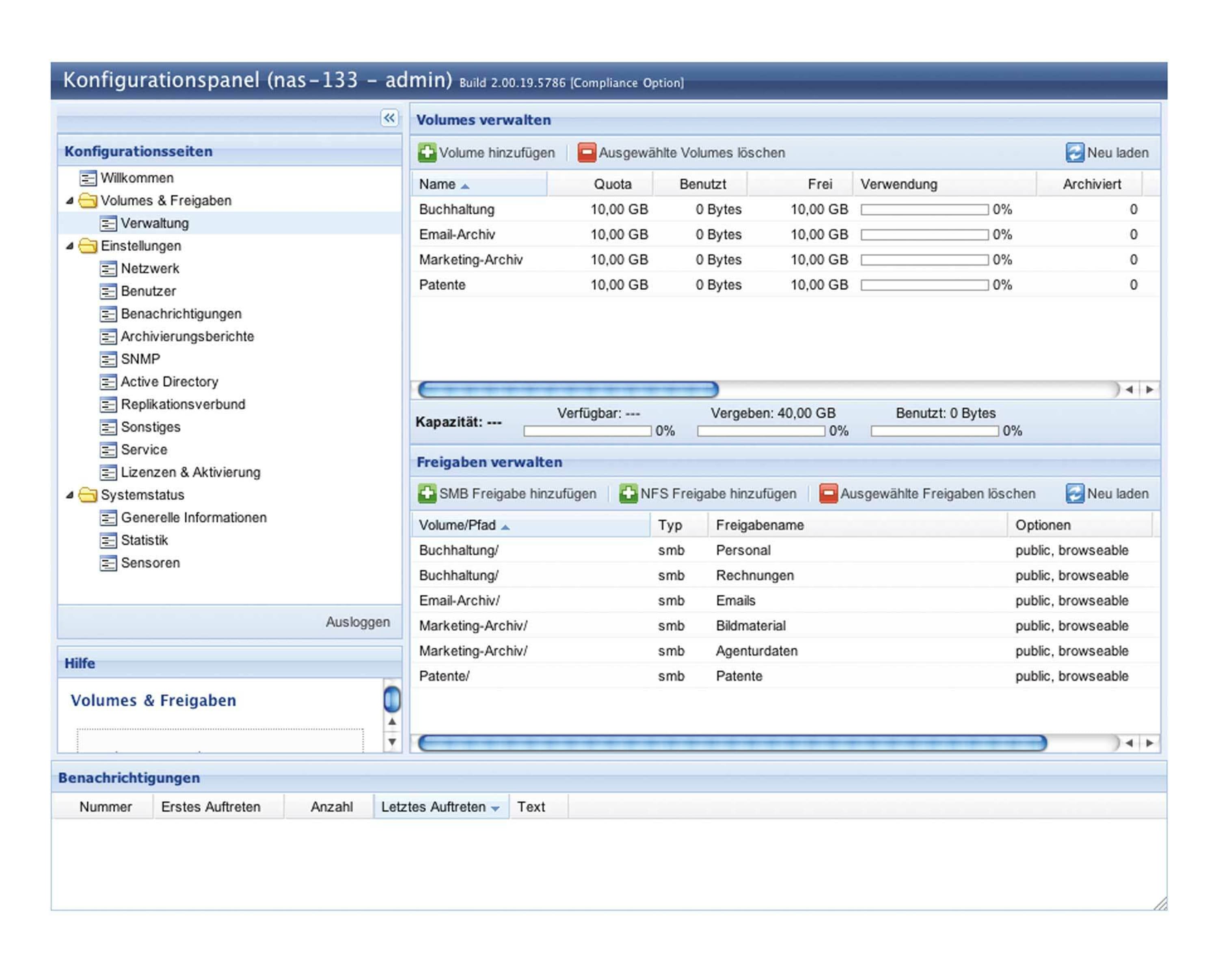 Silent Transfer
Highlight
For long-term operation, it can be beneficial to move data from several smaller ones to one large Silent Cube (DS). This increases reliability (due to newer components), and reduces space requirements, power consumption and maintenance costs.

For the compliant data transfer, the Silent Cube system provides the Silent Transfer function, which does exactly this in the background and is initiated very simply by right-clicking in the user interface.

Secure & mature.
There is no shell and no root logins. All rights refer exclusively to the user interface and created shares. The basis is a hardened LINUX system, which contains only the components absolutely necessary for operation. Security gaps by immature software or experimental modules are thus impossible.
Certified.
Silent Cubes are certified for auditable and GDPR-compliant archiving. Together with appropriate archiving software and IT infrastructure, you can be sure that your data backup will withstand any audit.
Approved Solutions.
The connection of Silent Cubes to more than 100 Approved Solutions from the areas of Healthcare (PACS/KIS/RIS), DMS/ECM and archiving is achieved through different volume types.
Comprehensive configuration.
Volumes
The correct setting of versioning, RW/RO trigger and retention period ensures maximum compatibility.
Shares
Volumes can be mounted as SMB (CIFS) or NFS as required.
Network
Adjust the network settings exactly to your infrastructure.
Users
Assign individual user rights to maintain security.
Notifications
Be notified by email if there are any alerts or errors.
Archiving reports
Create archiving documents automatically.
SNMP monitoring
Integrate Silent Cubes into your SNMP structure.
Replication
Replicate your data to a second location for disaster recovery.